Esperanza Resort & Spa Map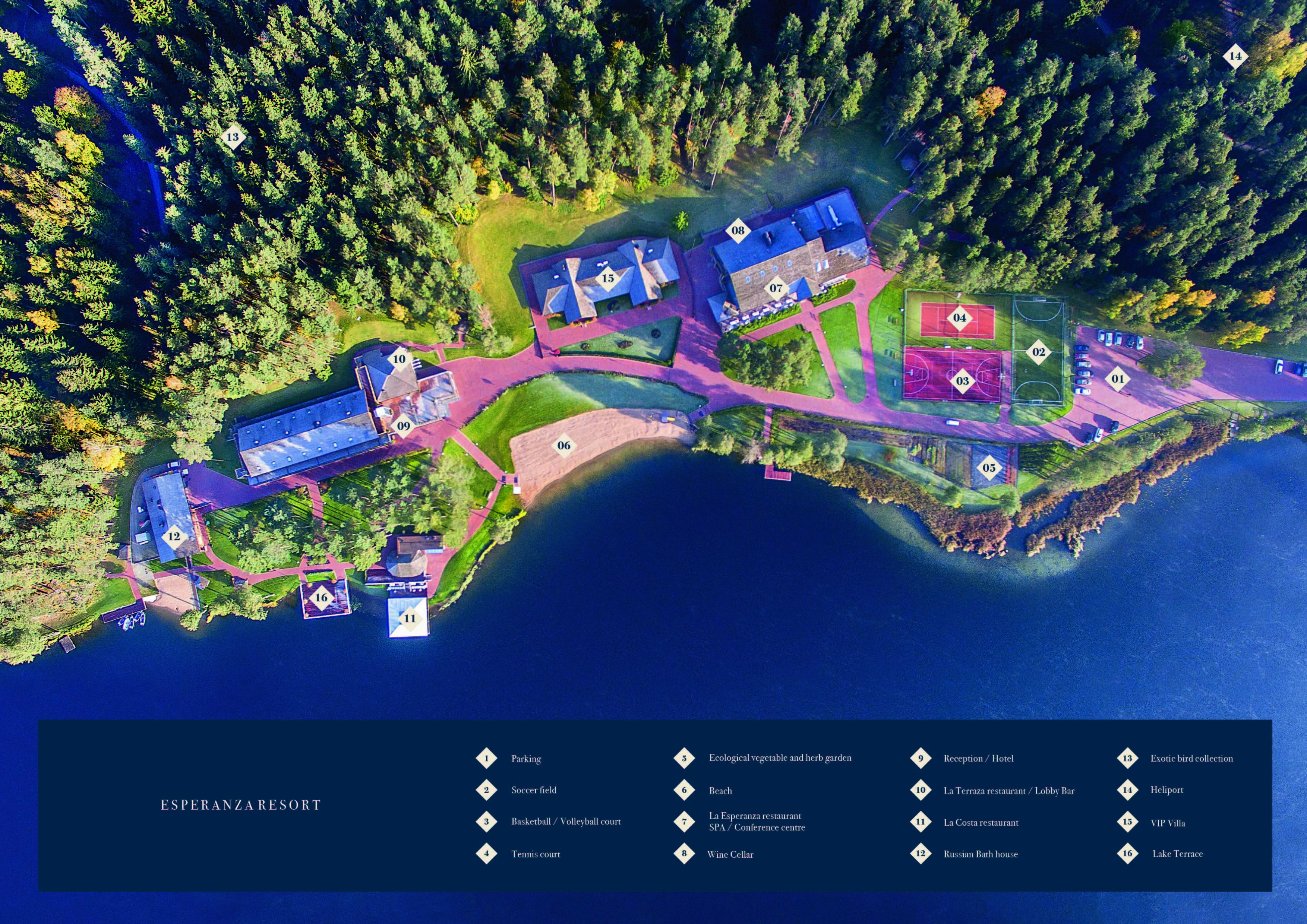 Esperanza Spa & Resort, Vilnius, Lithuania
Are you looking to spend your holidays in the beautiful country of Lithuania? You have probably heard of the capital city of Vilnius which features one of the most alluring and distinctive old towns in the world. It is a lively city, rich in culture and impressive architecture . However, Lithuania is also known for its captivating and tranquil landscape full of dense forests, clear lakes and national parks, some of which are situated only a short distance away from the capital.
Lithuania offers some 5 star hotels and resorts which allow you to fully experience the true beauty of the land in high class and comfort, without having to break the bank.
In particular, Resort Esperanza, which is just outside of Vilnius, Lithuania, is tucked inside a charming utopia at the shore of Lake Ungurys. Surrounding the luxury hotel is a lush private forest and it is situated just 13 km from the centre of a historical town of Trakai, and 40 km from Vilnius city centre. It features a private sand beach area as well as an indoor pool, making it the ideal place for complete relaxation and a getaway from the noisy city scene.
The resort encompasses just about anything you might wish for a perfect get-away. It is like a Genie in the bottle, unlikely to disappoint even the pickiest of wishers. You can embark on an immense variety of activities without ever needing to leave the resort's territory. You will find high-end bars, restaurants, a luxury Spa centre and all kinds of sports and games activities, all the while being cradled by the stunning and tranquil Lithuanian scenery.
Whether you are looking for a romantic getaway, an active family holiday, a space to hold a meeting or an event- Esperanza hotel & Spa will ensure you get the most out of your time spent here.
Luxury Spa at Resort Esperanza
The 5 star luxury hotel near Vilnius will ensure a great stay for any kind of guest. You can dive into deep relaxation and get treated like a King or Queen with the resort's spa area, which includes a Finnish sauna, steam bath and numerous beauty and body treatments.
Esperanza luxury spa, Vilnius, is placed in a tranquil corner of a luscious green forest which will ensure that the benefits of relaxation, rest and calmness that you receive from the selected treatments are not lost after completion. Instead of entering into a noisy, tense environment, you will be embraced by the naturally soothing ambiance of the surroundings, thus extending the healing qualities of the procedures even further. Resort and Spa Esperanza ensures the perfect environment for invigorating your body and mind.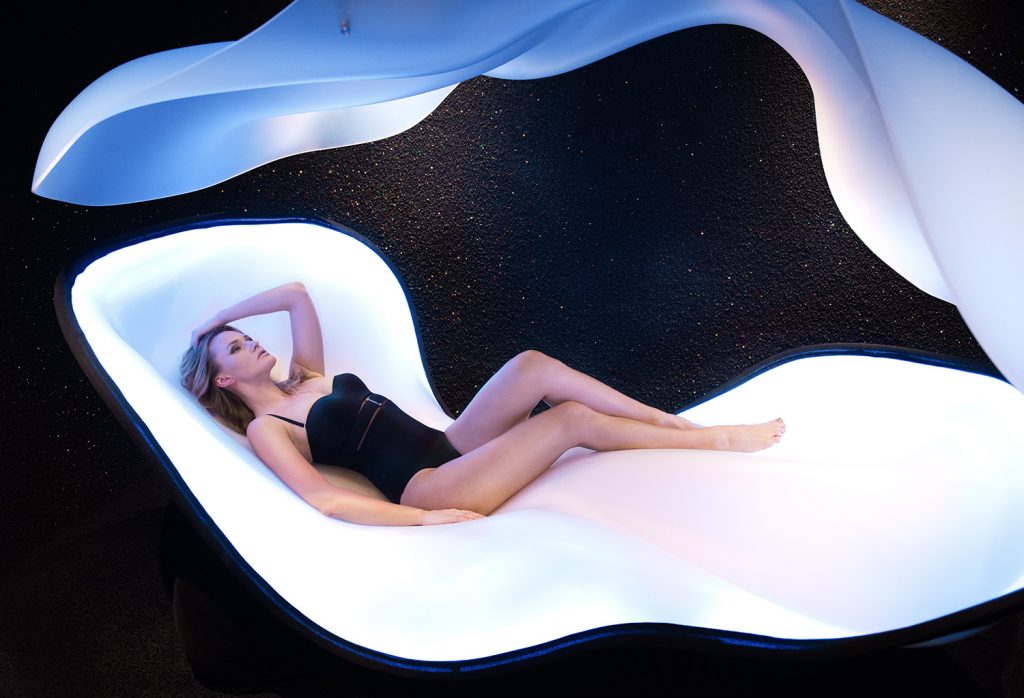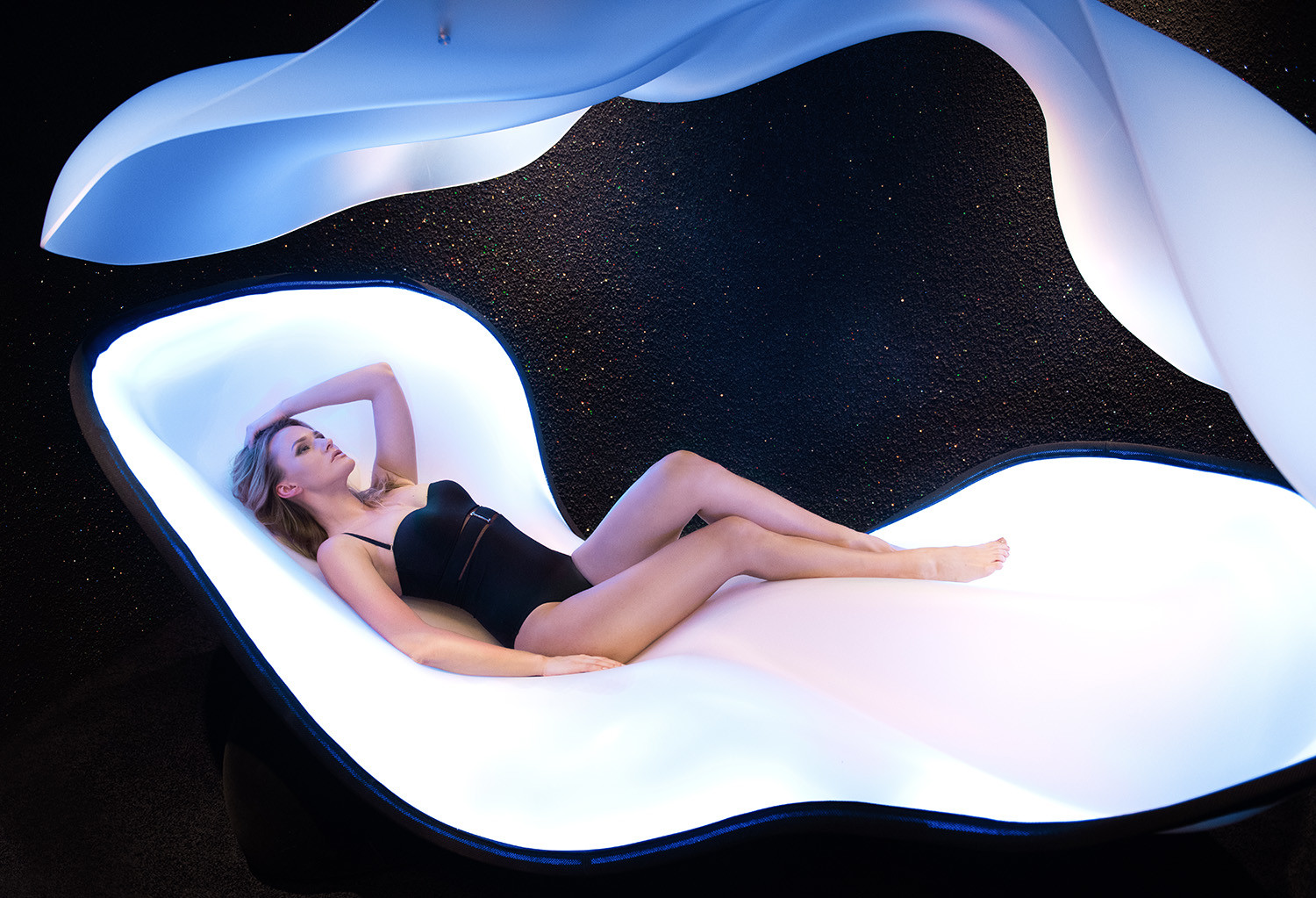 Activities and Entertainment at Resort Esperanza
Guests who are already feeling fully energized and refreshed, and perhaps seeking a little bit of action, will find plenty of activities at the boutique hotel near Vilnius.
The resort offers a fully-equipped fitness centre as well as plenty of all-year-round entertainment-activities – from tennis, football, volleyball and basketball courts to ice fishing. There are also indoor entertainment options, such as bowling alley, as well as a billiards table and a wide selection of board games available within the resort. In the summertime, there are also plenty of water sports facilities available at the lake.
There is even a children's game area, ensuring that guests of all ages have an unforgettable stay. Moreover, the forest park within Esperanza's territory houses an incredible collection of exotic birds for the guests to admire.
Dining at Resort Esperanza
Connoisseurs of food will definitely not be disappointed by what this luxury hotel near Vilnius, Lithuania has to offer. You can indulge in a gourmet breakfast buffet featuring the finest coffee, delicious homemade bread and pastries, fresh fruit, omelets, and more.
For lunch and dinner, you can find just about anything your heart may desire- from traditional Lithuanian, to French, Italian and Mediterranean cuisines, as well as steak, fish, ribs, seafood and organically grown vegetables, all cooked to perfection on the grill. All meals are prepared by an internationally-acclaimed Chef, using the finest ingredients sourced from organic farms. You will find three high-class dining areas with a lake view, without having to leave the stunning territory of the 5 star Lithuania resort.
You can watch the sunset over the lake and wind down with an exquisite glass of wine from the resort's wine cellar, which stores over 300 different label wines. Alternatively, there is also a lobby bar with a wide selection of beers, cocktails and other beverages for you to enjoy within the vicinity of the resort.
Discover more: Restaurants at Resort Esperanza
The eco-friendly mind of Esperanza
One thing which makes this boutique hotel stand out from many others in and around Vilnius is that Esperanza is very conscious and sustainable oriented about conserving natural resources, including biodiversity, ecosystems and landscapes, as well as reducing pollution. The design and operation of the facilities within the resort are well-thought out and implemented in a way which gives the most sustainable and environmentally friendly results possible. It is a perfect harmony between operating the hotel in a manner which is friendly to the environment, but has no cost to your pleasure and enjoyment as a guest.
Discover more: Ecology at Resort Esperanza
Company legal information:
Company name: UAB "Esperanza Resort"
Address: Paunguriai, LT21282, Trakų r. Lithuania
Reg.Code: 304740086
VAT code: LT100011372413