If you would like to enjoy the fresh air, we offer outdoor summer activities that include two professional grass tennis courts, a basketball court, soccer field, volleyball, beach volleyball, and badminton courts. We have bicycles too! Enjoy the stunning natural beauty of our resort while taking a leisurely walk through the forest gathering wild berries and mushrooms. For those who love fishing, we offer all the necessary equipment for this fun hobby.
For water sports lovers we offer swimming, catamaran and boat rides in the lake.
For golfers we offer a professional 18-hole Capitals Golf Course, located just 30 minutes drive from the resort.
Finally, you may finish off the day by enjoying the Russian Banya (sauna) heated by natural firewood.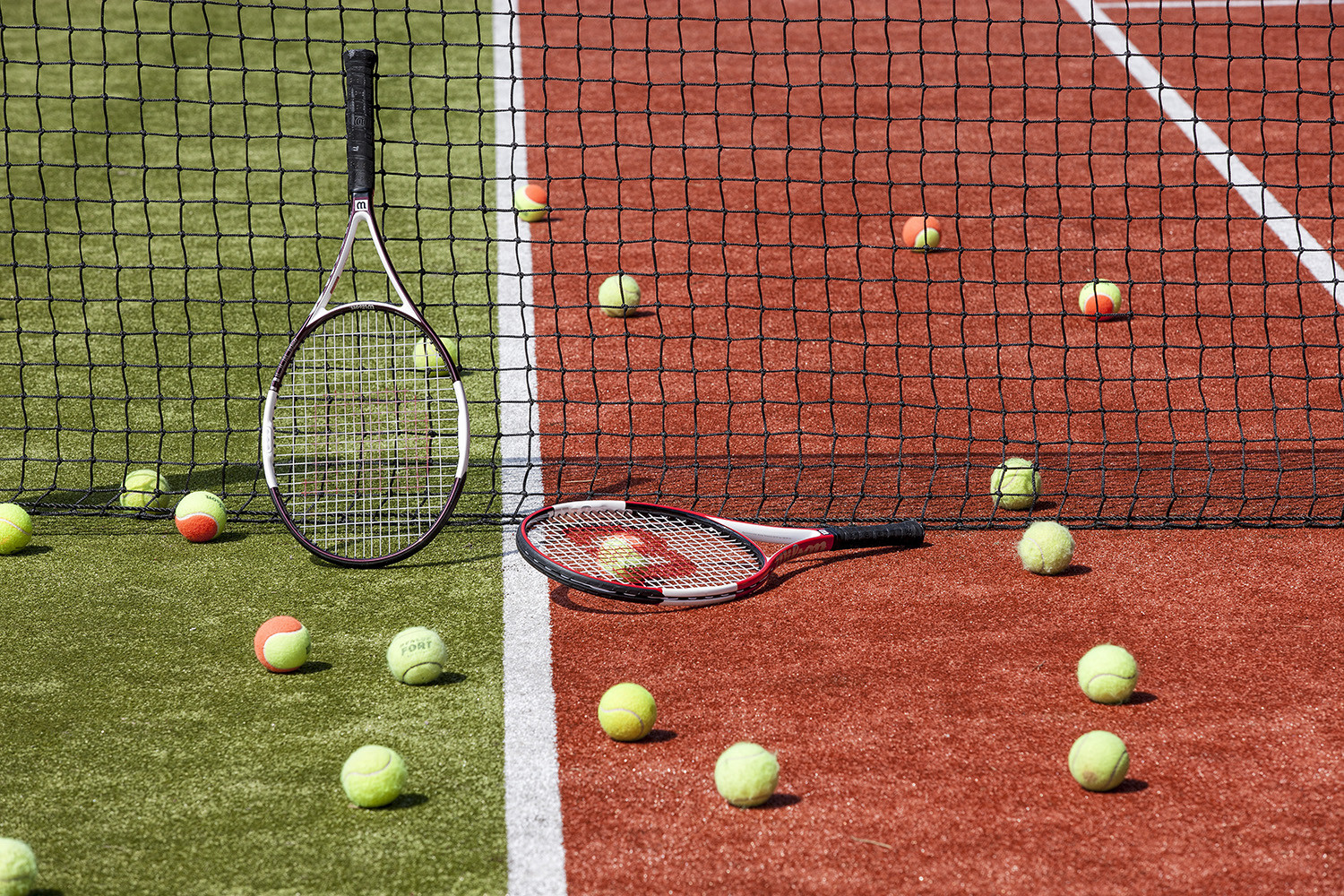 Tennis
Our high-end tennis courts are built on grass, are outdoors, and will be a lot of fun for both amateur and professional players. All the lines are clearly marked, and the courts are lit up so you can play singles, doubles, and at night.
FISHING
You can fish directly from our dock, or with one of our many ecofriendly rental boats. Our lake has over 20 species of fish, and once you catch it, we will gladly cook it for you. All boats are modern, well-maintained and non-motorized.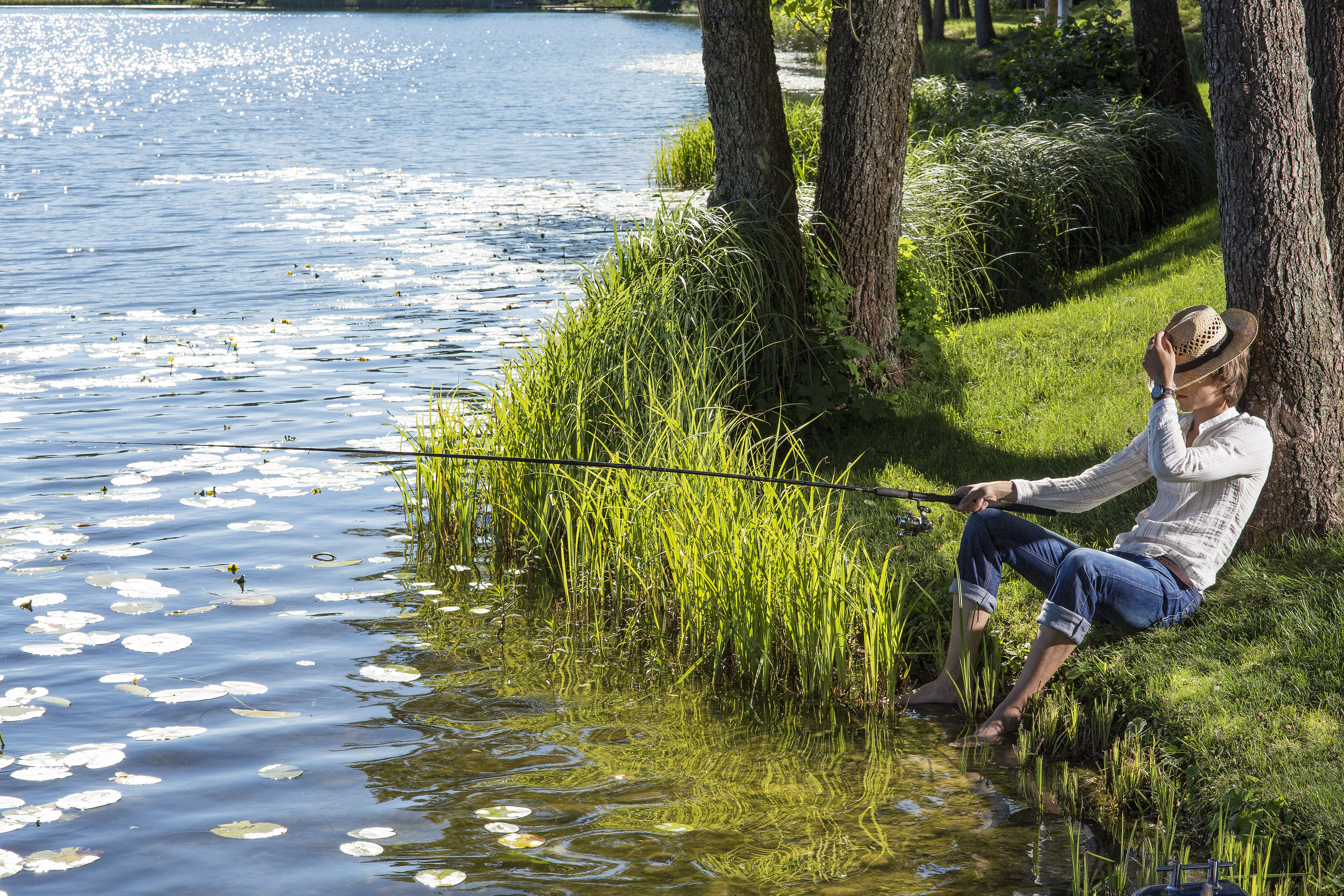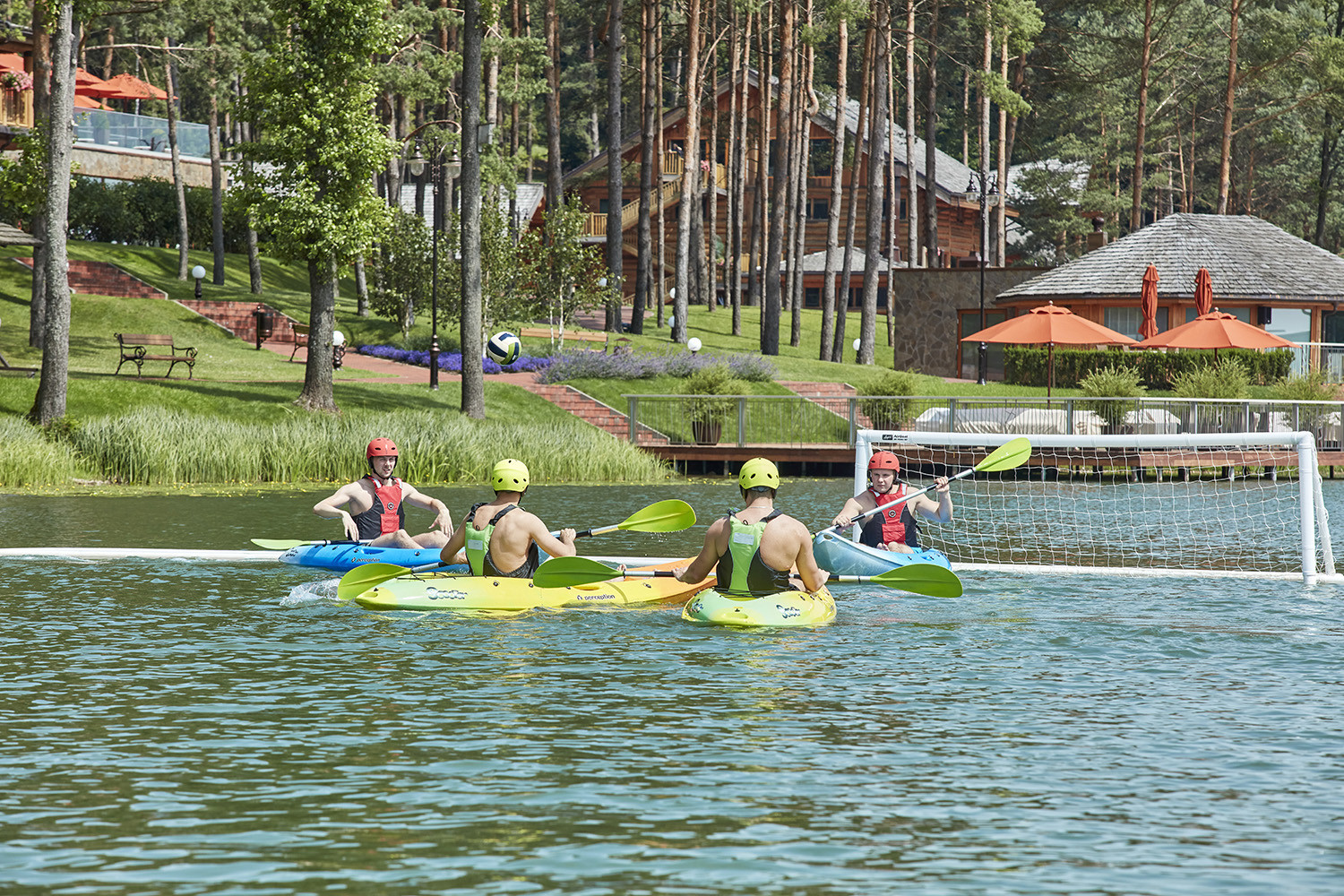 BOATS & CATAMARANS
Explore the lake with one of our non-motorized, eco-friendly boats or catamarans. We provide you with everything you need to make this trip a memorable one. Take in the fresh air as you make your way around the natural paradise that surrounds you.
SOCCER/ FOOTBALL
The professionally designed and frequently maintained soccer field is a proud part of our resort. An indoor-size field with painted lines, it is gated and perfect for group competitions or for practicing your shots on goal.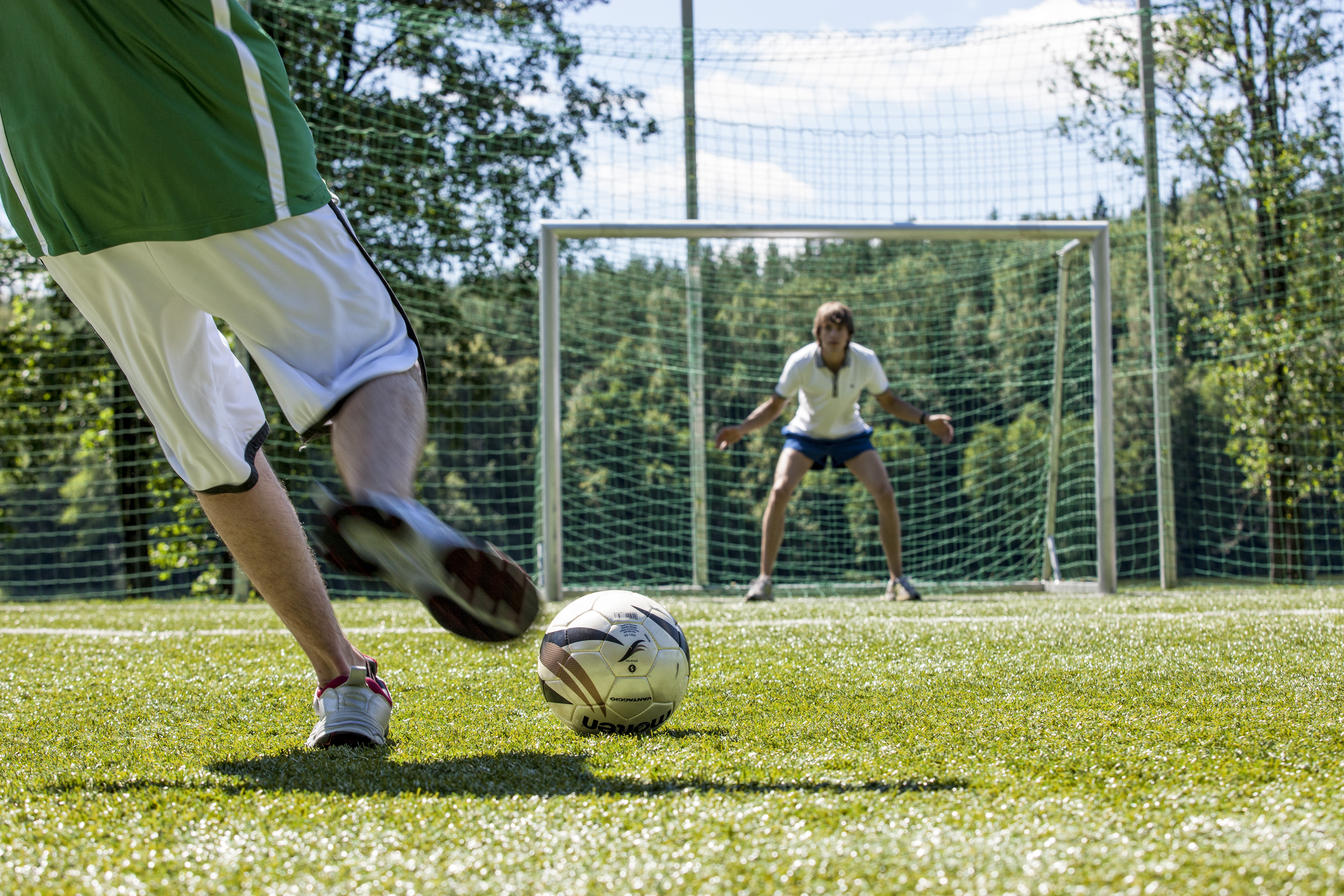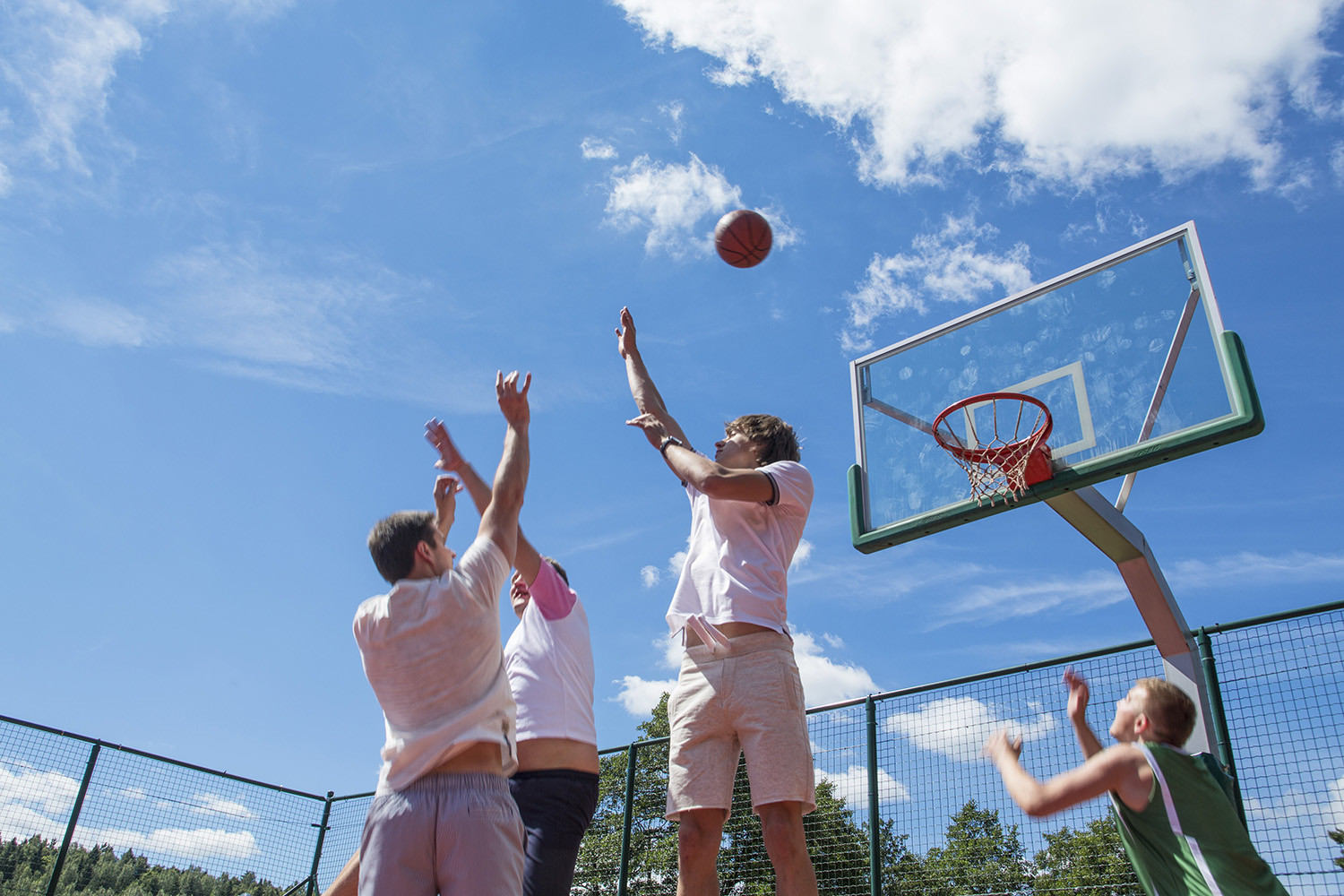 BASKETBALL
Many athletes, ranging from young kids to professional players, have laced their shoes on our full-size, outdoor court. You never know whom you will play with when you step onto our court. It is gated, frequently maintained, and well-lit to allow for nighttime competition.
TRAIL BIKING & HIKING
Guests of all ages are amazed by the stunning nature that surrounds our resort. Professionally designed, world-class trails will take you on a breathtaking journey. Biking and hiking are two of our guests' favorite activities; we recommend you go for a walk or a ride during your stay as well.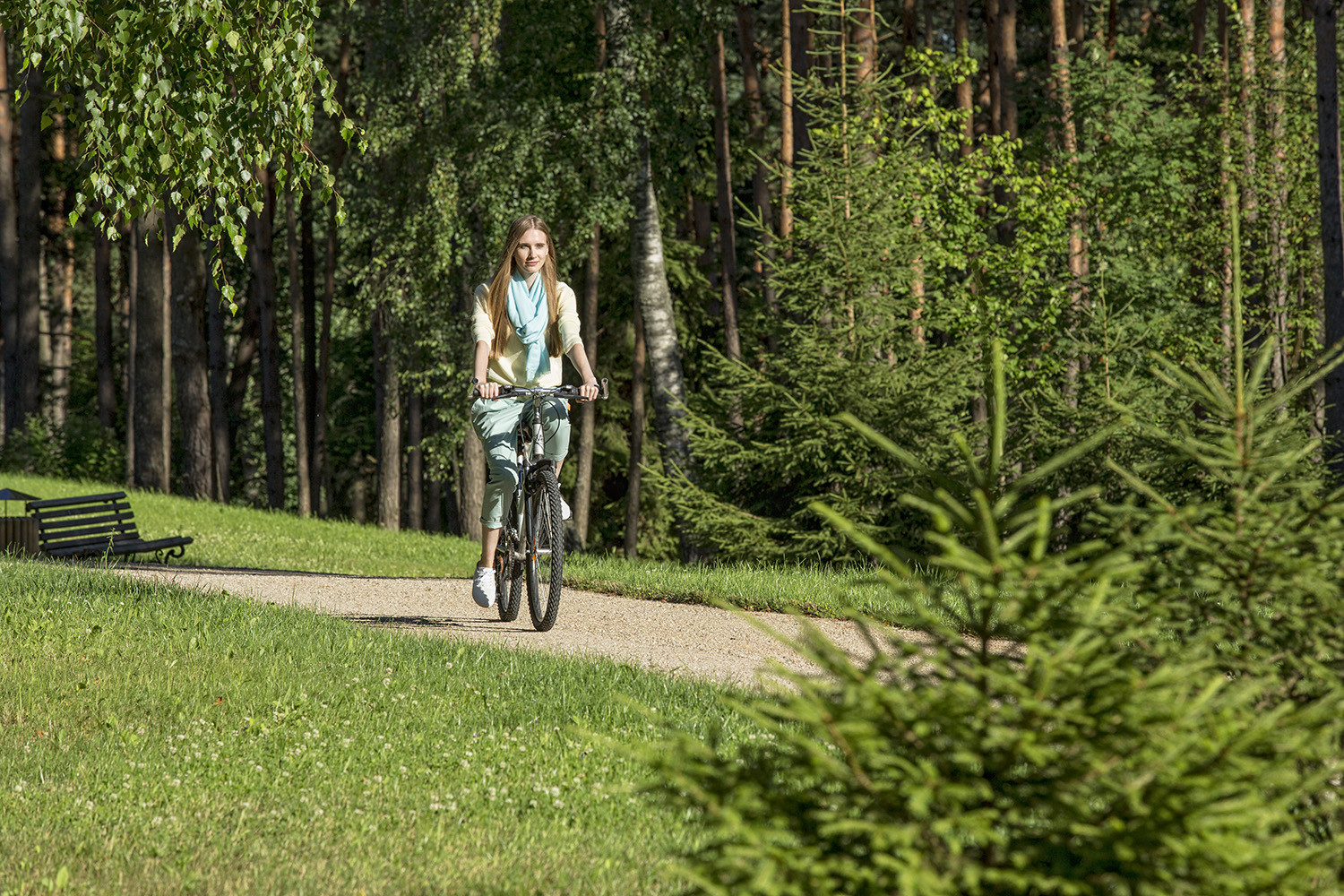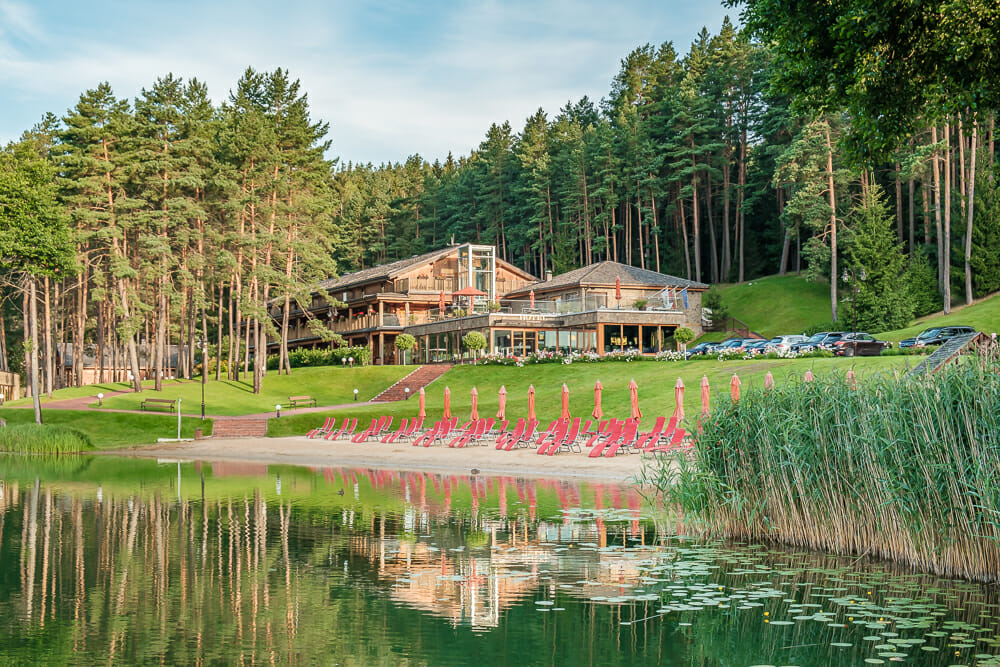 BEACH
Esperanza guests can relax by our private lakeside beach free of charge (for outside guest the price is 35 Eur per person), which features over 80 comfortable and luxurious reclining chairs, beds, and a kids' playground. Surrounded by stunning beauty, the beach is one of our guests' favorite places to unwind.
Please book in advance: +370-613-09788 E-mail: spa@esperanzaresort.lt