PERSONAL CLUB MEMBERSHIP APPLICATION FORM
We kindly invite you to join Esperanza Resort Club. The individual Esperanza VIP Club membership
gives the club member and 4 persons accompanying him/her a possibility to access Esperanza Resort, get
discounts, invitations to events and privileges.
The annual membership fee is EUR 300 per year.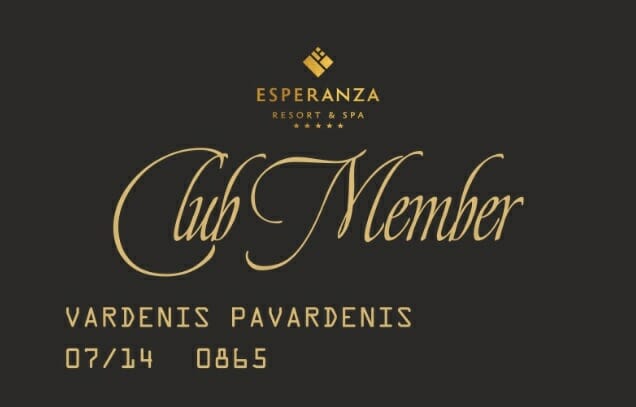 Every Club member is provided with Esperanza Resort membership card with an authentic number
VIP Club membership gives:
– 10% discount on the restaurants bill (a La Carte)
– 10% discount on spa treatments and Russian banya
– 20% discount for accommodation from official accommodation prices
– Special price for SPA Esperanza pool and sauna complex
– Access to private beach and loungers
– Special Birthday offers
– Free access to Esperanza Resort and indoor/outdoor leisure activities.
– Special deals from our partner