In the wintertime, our recreation center offers many exciting cold weather activities, including cross-country skiing and ice fishing. Indoor and outdoor activities as well as high-end spa treatments make the recreation center an ideal place for both relaxing and restoring your energy levels. Our qualified staff will do their utmost to ensure that you will enjoy the experience, and receive the maximum benefits to your health.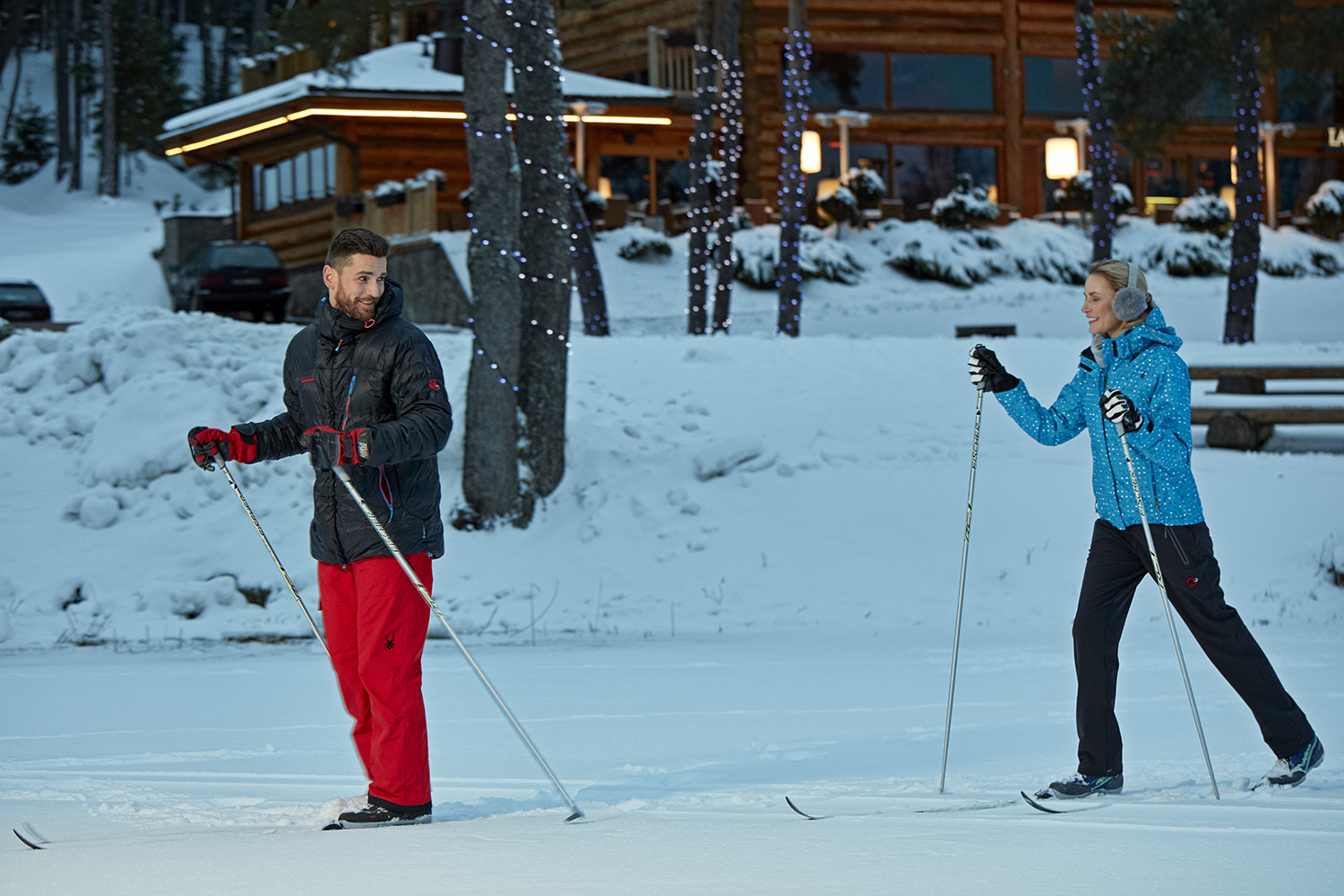 CROSS-COUNTRY SKIING
Take a cross-country ski trip through the forest and discover the hidden jewels that nature has created. A great experience for couples and families, it presents the chance to take some amazing pictures. The trails are specifically designed for cross-country skiing and are very safe. Our equipment includes top brands and we provide all necessary protective fear. Ski lessons are available upon request. To inquire about ski lessons, please email us at info@esperanzaresort.lt
ICE-SKATING
When our lake freezes, the lights and skates come out. Children and adults love this winter activity at our resort. Music, delicious food and incredible lights are all on the menu when you skate with us. Interested in ice-skating lessons? We can arrange it with some of the top professional instructors.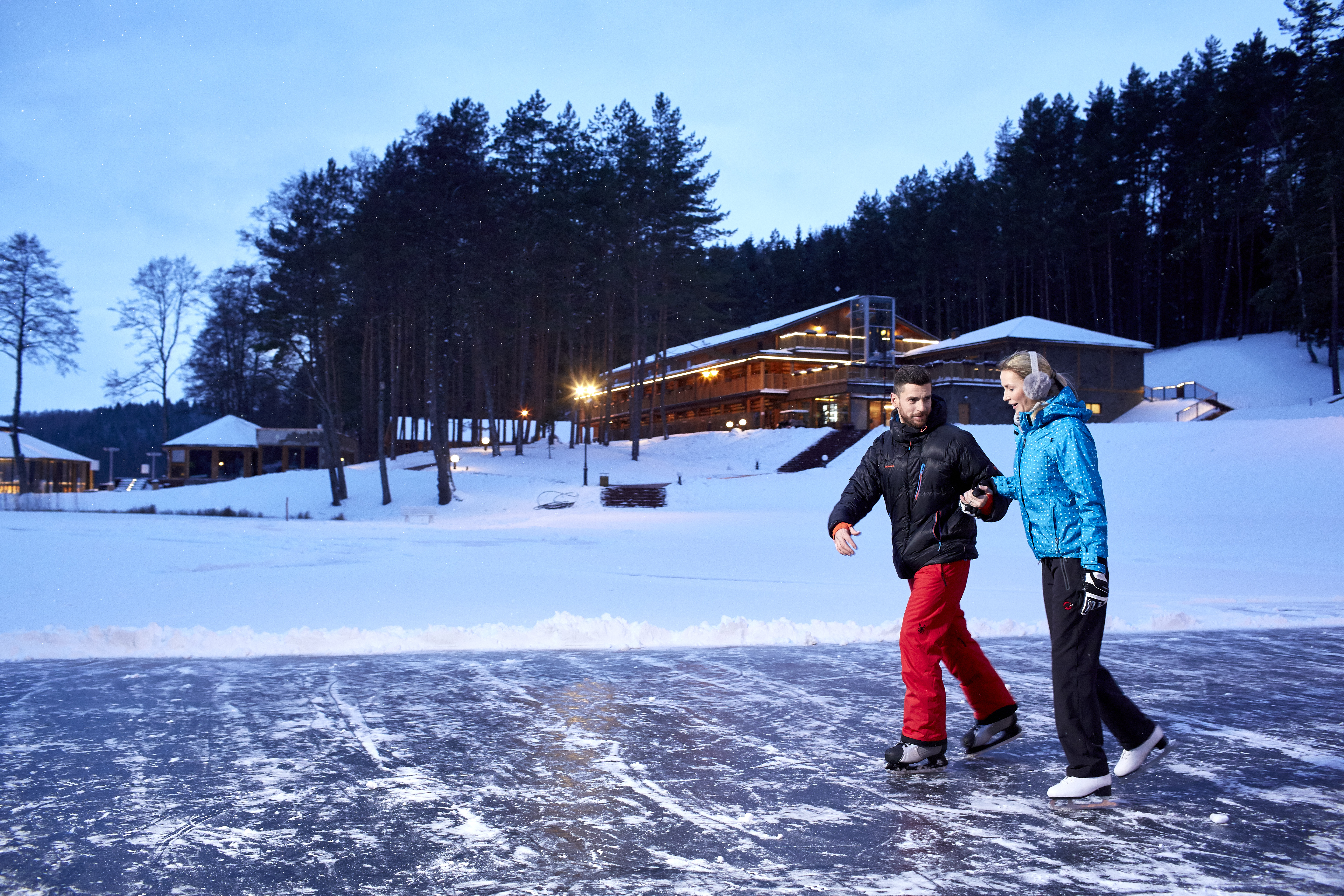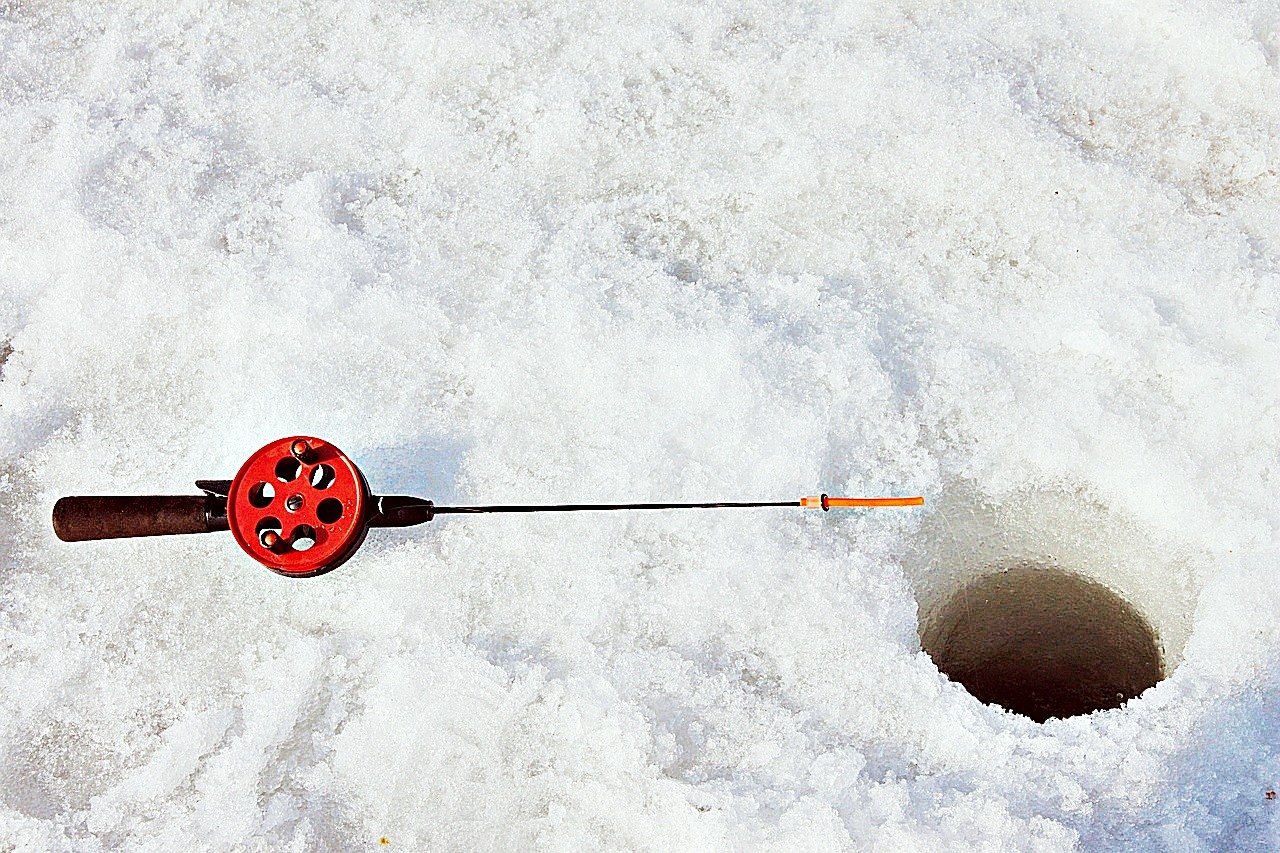 ICE FISHING
Bundle up and enjoy the incredible experience of ice fishing on our lake. We supply everything you need to enjoy winter fishing with your loved ones. All you need to do is catch the fish! All of our fishing rods are made by top brands and offer clients the highest quality experience. Our employees are always ready and happy to assist you, to ensure that you love this activity.